MENTAL HEALTH AND THE NATION
Help!!! We're Loosing our Human Capital
The wealth of a Nation is in the human capital not in the mineral resources. Alas! We're loosing our Human Capital to Mental ill-health and Mental illness.
We need not shout it on the roof top that we're loosing our Man Power to this Emotional Scourge.
No thanks to the outbreak of the Pandemic because it has seriously increase the numbers of people affected by mental health issue. From cradle to the grave.
It's no longer news that Lives are being continuously lost to Suicide. Great destinies are wasted daily. Close to 800,000 people die yearly which means one person every 40 seconds.
We're loosing our young people ages 15-29 years to Drug Addictions, Sex Addiction, Perversion, Gambling, Social ills like Cultism, Hooliganism, Gangarism and all sort of Crimes.
All because of Depression and other mental ill health.
Depressed Children are Perverted Adults
Abused Kids are Addicted Addicted
There is urgent need for Emotional Health and Counseling Help for the Nigerian Child and Adolescents.
All the different sectors in the economy are being affected in no small measure.
The Home Front
The School Sectors
The Workplace
The Religious Organisation
The Health Sectors
The Community
Etc.
This is our Heartcry and has become our Outcry.
We call out to our Government to invest in Mental Health.
The Mental Health Day for 2020 comes up on October 10th and the theme is:
Mental Health For All
Greater Investment... Greater Access
Everyone... everywhere...
It is our prayers and heartcry that our government will at this time invest in Mental Health of it's citizens so there can be greater access.
Before the year 2030 we trust that there will be a greater integration of Mental Health into the Well-being of All.
#Greater investment in mental health literacy so we can have a better mental health for All is crucial. Education
#Investment in the Primary Health Care - by providing mental health services Such as prompt diagnosis and treatment of people with mental disorders.
#Intentional Trainings of the Primary Health Car Workers to help them develop the needed skill to deliver better mental health care.
#Therapy - Trained Primary Health Care Workers will be able to apply key Psychosocial and behavioral science skills like interviewing, Counseling and interpersonal skills.
#Mental health Care Center is also a welcome idea to help reduce stigmatization and promote mental health care.
Mrs Esther Adekoya
President: Heartrose Care Foundation
... Promoting and Restoring Emotional Wellness to All..
ABOUT ESTHER OYEBOLA ADEKOYA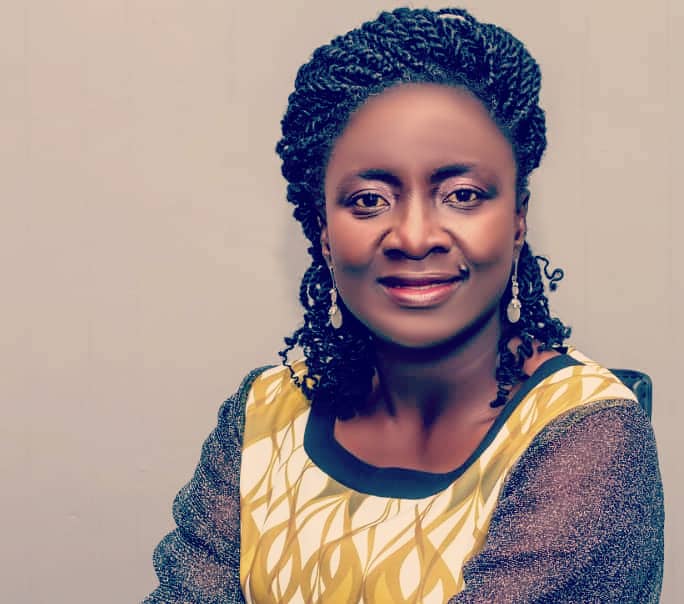 Esther Oyebola Adekoya is a gifted writer, dramatist, film producer, poet, a minister of God, Emotional Health Therapist and a Social Sector Manager. She writes under the auspices of Heartrose Series and the author of the following bestsellers which is under Lagos State and Oyo state Ministry of Education Curriculum. They are: For How Long, Make it Soon, The Betrothal, Precarious Fate, Isabella's Testimony, For the Wrong Reason, Scar, Beyond the Scar, Strange Affection, The Missing Puzzle, Violated, His Will and other short stories. Healing for Your Depression, Healing for Your Negative Emotions and FEEL, THINK AND LIVE WELL manual. Her inspirational writings bring emotional health to the depressed hearts and sexual health to the perverted. It also addresses societal ills and the prevalent of moral decadence among our teens and youths and reveal divine ways of arresting this situation. She is the president of Heartrose Care Foundation, a registered initiative with Corporate Affairs Commission with zero tolerance for the Emotional Scourge called DEPRESSION. The NGO is cut out to create: A WORLD WITHOUT DEPRESSION, to Promote and Restore emotional wellness to the depressed through Education and Therapeutic support. Being an Associate Member of Counseling Association of Nigeria (CASSON). She is actively involved in counseling and encouraging people to live the beautiful life that God intended for them; especially the adolescence and adults. She has certification in Social Sector Management from Enterprise Development Centre/Pan Atlantic University. She is a stakeholder and member of Mental Health Foundation Nigeria also work in collaboration with the Education committee and Community Outreach of Federal Neuro Psychiatric Hospital, Yaba Lagos, Nigeria to reach out into different economic sectors. Also part of the Lagos State COVID 19 Psycosocial Response team.
Drop your comment and e-mail address below. Thank you.